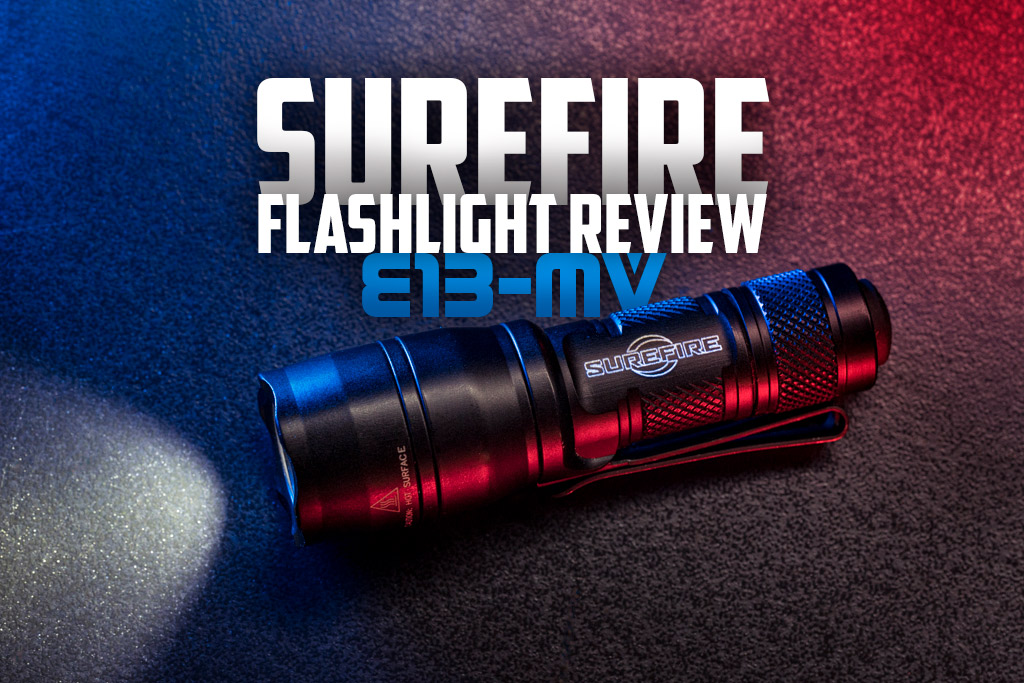 SureFire E1B-MV Flashlight Review
Disclaimer: This page contains affiliate links, meaning we receive commissions for any purchases made through the links on this page.
Taking a look at the SureFire E1B-MV Backup flashlight, your first thought might be, "What? They want how much for that little light?!?" But reserve the harsh judgment until you try this recent addition to the SureFire Backup line of high-output LED flashlights.
The E1B-MV was born into a family of flashlights initially created as backup lights for law enforcement officers. But this versatile light won't be typecast as a tactical flashlight since it has so many features that make it an exceptional everyday flashlight.
One of the first adjectives you'll hear used to describe the E1B-MV is "sleek," and that's as good a descriptor as any. The ultra-compact light comfortably fits into a purse or pocket, and at less than three ounces, it won't weigh you down. And with its two-way stainless steel pocket clip, you can carry it with the bezel up or down. You can even clip it to the bill of a cap and use it as a headlamp.
One unique feature of the E1B-MV is its broad MaxVision beam, ideal for close to intermediate distances. The light emits from a proprietary reflector, and the beam is dual-output, going from 400 lumens of blinding light down to five lumens with the click of a tail cap switch.
Let's have a look at the specifications for the E1B-MV:
| | |
| --- | --- |
| Manufacturer | SureFire |
| Part Number | E1B-MV |
| Weight | 2.95 ounces |
| Dimensions | 1.13" diameter x 3.87" long |
| Color | Black |
| Material | Aluminum |
| Power Source | CR123A Battery (included) |
| Battery Life | 1.25 hrs. (High) 50 hrs. (Low) |
| Output | 400 lumens (high); 5 (low) |
SureFire E1B-MV Features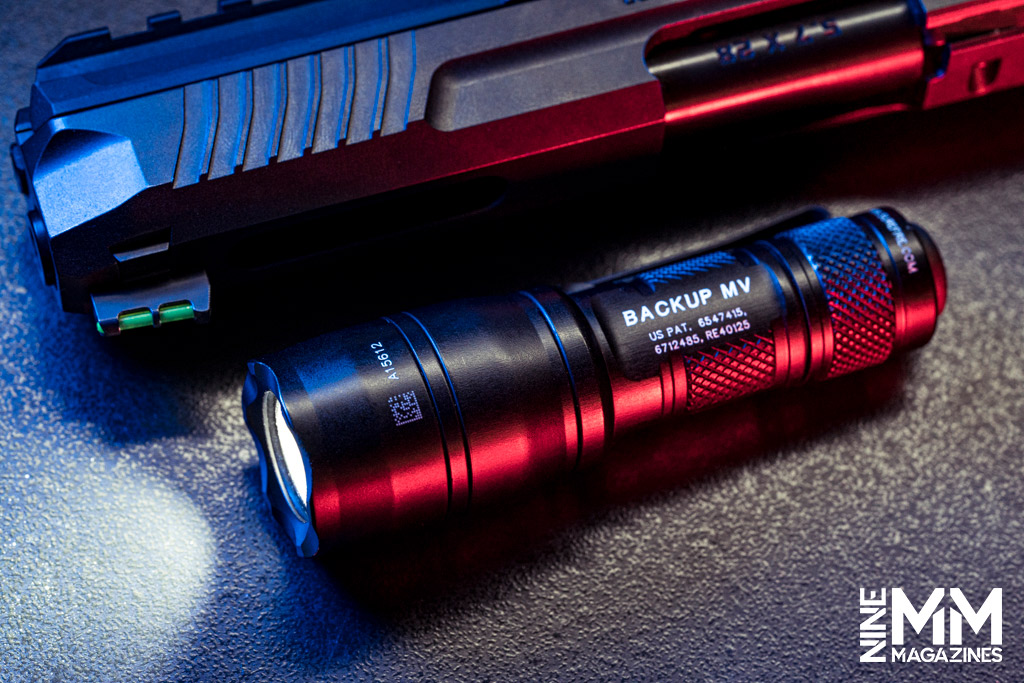 Dual output: The E1B-MV uses a single CR123A disposable battery to provide power for two outputs: 400 and 5 lumens.
Lightweight and compact: At under three ounces and a little over 1″ diameter x about 4″ long, you can conveniently carry the flashlight practically any way you choose.
Wide beam: A "special-faceted reflector" produces a broad beam of light that's perfect for close-range use.
Durable: The E1B-MV is made from high-strength aerospace aluminum and finished with Mil-Spec hard-anodizing. I let it fall six feet onto concrete, and again onto hardwood flooring. It passed the drop test, continuing to light the way without flickering.
Tail cap switch: One button click generates a broad, blinding light, while two clicks deliver five lumens of battery-preserving light, ideal for close-range applications, such as map reading, without degrading your vision.
Pocket clip: The flashlight has a stainless-steel two-way pocket clip, allowing you to carry it with either the bezel up or down. You can also use it as a headlamp by attaching it to your cap.
Weatherproof: The E1B-MV is sealed by an O-ring and gasket, giving it a wide temperature tolerance and built-in short-circuit protection. Is it waterproof? Not entirely. I submerged the SureFire E1B-MV underwater in my sink for one minute. Then two minutes. Then five minutes. You get the idea, it passed the water test, continuing to light the way without flickering.
Compact design: The flashlight fits into a pocket, purse, backpack, or clips to a bag or cap for convenient access and lightweight carrying.
Long battery life: The E1B-MV is powered by one CR123A disposable battery that can last up to 50 hours on low 5-lumen light.
How Does The E1B-MV Compare To Budget Lights?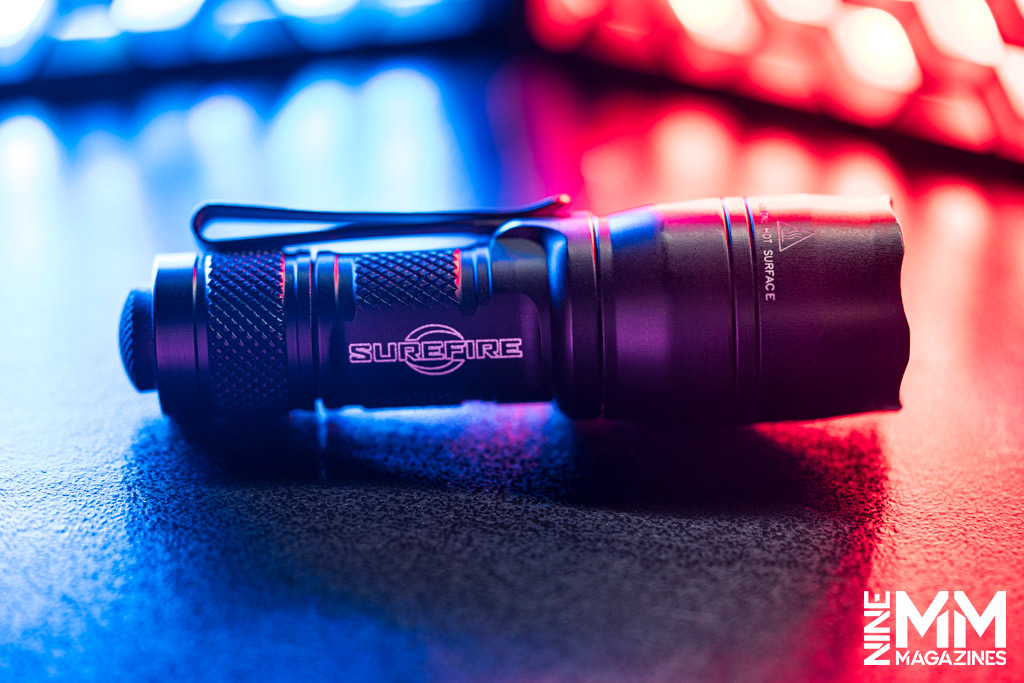 There's a seemingly endless number of budget tactical flashlights available online. Some are genuine tactical options, others are tacti-cool, and just for looks. Price points for these lights are all over the map. Deal can be had, the GearLight S1000 LED Tactical Flashlight is one of the better budget options. The iProtec Outdoorsmen flashlight is another 400-lumen model that's much less expensive than the E1B-MV. Let's see how these two specifications compare:
iProtec Outdoorsmen

Surefire E1B-MV

Power source

3x AAA batteries (included)

123A lithium battery

(Included)

Output

400 lumens

400 lumens (high)

Battery life

9 hrs. (Low)

1.25 hrs. (High) 50 hrs. (Low)

Length

5.5"

3.87"

Bezel diameter

1.3″

1.13″

Weight

5.6 ounces

2.95 ounces

Material

Aluminum

Aluminum

Price

$20.59

$127.52
Unfortunately, the specifications alone don't tell the complete story. It's impossible to give an accurate comparison without handing you both flashlights to evaluate. The iProtec feels well made until you pick up the SureFire E1B-MV flashlight. The SureFire feels like you could hammer nails with it. The iProtec? Not so much. Although the two lights match up in every category except price on paper, the SureFire is a top-of-the-line tactical flashlight, while the iProtec is of the budget variety.
In this case, I'll fall back on that time-honored idiom: "You get what you pay for." And I'm sure all the law enforcement professionals who use the SureFire will agree. It's simple, well made, and it just works.
SureFire E1B-MV Flashlight Questions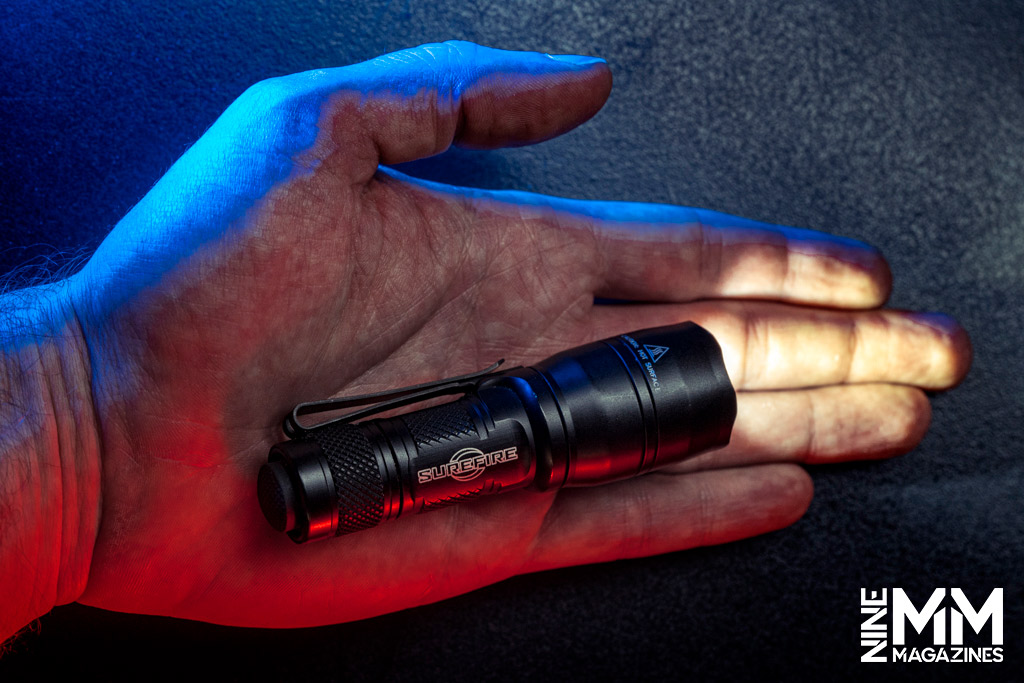 Here are a few frequently asked questions about the SureFire E1B-MV flashlight:
Is E1B-MV waterproof?
The O-ring provides a decent seal so that the flashlight will withstand heavy rains or a quick drop in a puddle. It's not designed for swimming or diving. However, see my above notes on submerging it in my kitchen sink. Let's call it weatherproof to be safe!
Is there a user's manual?
Yes, check out the SureFire website.
Is the head removable to swap out light engines with another brand?
The E1B-MV's head is removable, but SureFire does not guarantee compatibility with other manufacturers' light heads, including their own.
Can I use rechargeable batteries in this flashlight?
SureFire does not recommend rechargeable batteries in the E1B-MV—only the SureFire 123A lithium battery included with the flashlight.
Should You Buy The SureFire E1B-MV Backup Flashlight?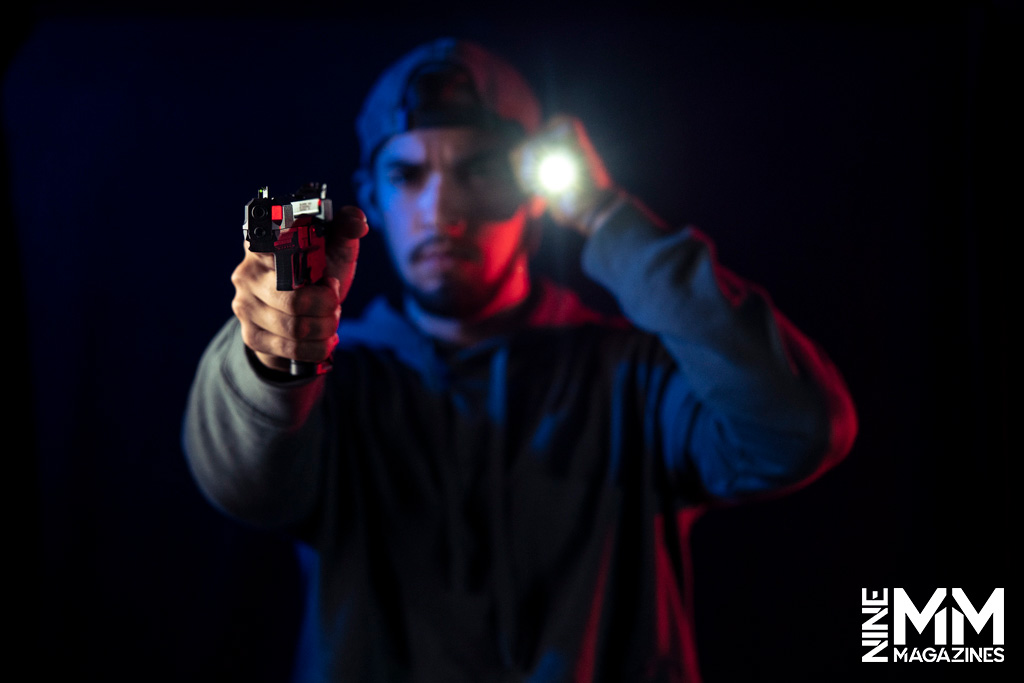 If you can afford a premium compact flashlight, this is the one to buy. Budget-minded buyers might initially balk at the price when there are other models for half the price and less. But if you're shopping for an easy-to-carry flashlight that provides light from a broad beam that includes peripheral illumination, this is the one for you. And you can conveniently click a switch to activate the max vision beam or click it twice for a gentle light for close-up work.
The SureFire E1B-MV flashlight is weather-resistant, durable, ultra-compact, lightweight, powerful, versatile, and convenient. It's built like a tank, feels great in hand, and will have you walking into dark rooms looking for an excuse to use it. SureFire backs this light and all their products with a limited lifetime warranty. Is it crazy to pay a premium for a flashlight? After using the E1B-MV for three weeks, I can confidently say you're crazy for not considering it. If I had three thumbs, they would all be up!
Overall rating of the SureFire E1B-MV Flashlight: 5/5