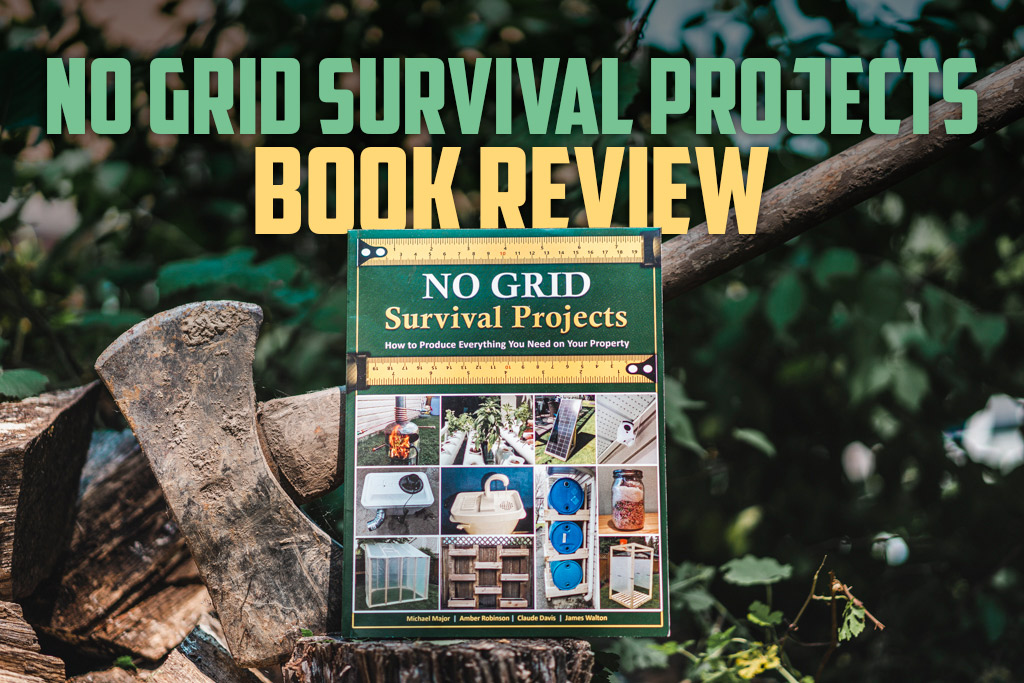 NO GRID Survival Projects Book Review
Disclaimer: This page contains affiliate links, meaning we receive commissions for any purchases made through the links on this page.
The last few years have proven preparation to be a universal virtue. "Prepper" is no longer a term reserved for our crazy uncle. Even the US government has an entire site dedicated emergency readiness. We should all take a healthy dose of vigilance with our daily vitamins. So what happens if the grid goes down and we need no grid survival projects on a daily basis?
With that in mind, I'll be reviewing the book, NO GRID Survival Projects, how to produce everything you need on your property. 
Michael Major, one of the leading authors, served in the armed forces and saw firsthand how quickly society can destabilize. When he returned home, he began looking for ways to protect his family with self-sustaining, convenient, no electrical-grid-required DIY projects. The other authors include trained herbalists and backwoods homesteaders.
Below, I'll discuss the content and format of this book and answer some questions: who is it for? Is it practical? What's the overall value?
No Grid Survival Projects: Overview 
This paperback book was published in 2021 and contains 302 pages. The book includes multiple full-color pictures with each project. This book has the length and width of a sheet of printer paper (8″ by 11″), and it weighs around 1.6 pounds (relevant for those who want to carry it in a backpack). The book is about a half-inch thick.
It doesn't currently come in Kindle format (that I could find), but it's probably best to have the physical copy for a survival book. Overall, the book seemed quality in construction.
Disclaimer (from authors of NO GRID): At the beginning of the book, the authors take a whole page to renounce any liability. They make it clear that harm can occur from those who make the projects improperly. It is also stated that the food projects are not approved by governing bodies (FDA, USDA, etc.). They make it clear to contact a professional with any doubts and build the projects at your own risk.
No GRID Survival Projects Guide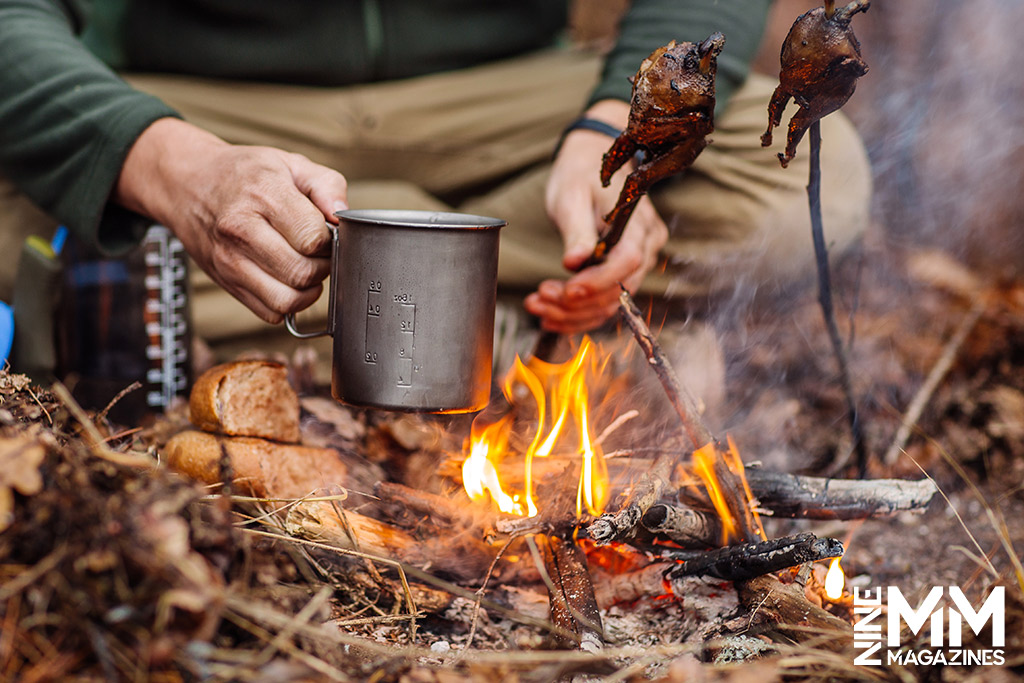 As an outdoorsman, I enjoy being as ready. Full disclosure, I'm more of a rogue adventurer than a bunker builder. However, I think this book fits both camps. It contains quick fixes and larger projects for those looking to revamp their home.
Regardless of your style of preparation, there's probably some knowledge in this book that will apply to your life. And, even if you don't build the projects, storing knowledge in your skull is just as important as storing beans in your garage.
And that's what's in this book: practical, honest, applicable knowledge.
Here are the main sections of the book:
Projects for water. Rain catcher, homemade water filter, water pump.
Projects for guns and ammo. How to reuse ammo, long-term storage, making black powder.
Projects for electricity. Bicycle generator, solar panel generator, EMP protection.
Projects to prevent intruders. Warning system, automatic lights, deterrents.
Projects for food. Long-term storage of meat, making high-calorie foods, and how to grow a survival garden.
Projects for Herbs and Gardening. Small space gardening, medicinal herbs, edible plants, and how to save seeds.
Miscellaneous. Storage shed, greenhouse, raised beds for gardens, water heater.
And there are many more. If you want a deeper sneak peek into all the sections, you can learn more at the no grid survival projects website.
How To Use This Book
While some books target the post-disaster phase, NO GRID Survival Projects is mostly a prepare before-the-disaster type of book. The projects within will be the most effective when you have access to the necessary supplies.
This book will suit people who live in a typical suburban or rural home and seek ways to optimize their property for self-sustenance. One cool thing: you do not need acres and land for these projects – they are all designed for minimal space.
Also, this book is a solid reference for post-disaster. And, though there are probably more useful guides to take on a backpacking trip (this book is more for home preparation), there is good information on edible plants and medicinal herbs.
Valuable bonus: The book is very specific about the materials needed for each project. It even includes the web addresses and QR codes to buy materials from Amazon or Home Depot.
Interesting Topics & Builds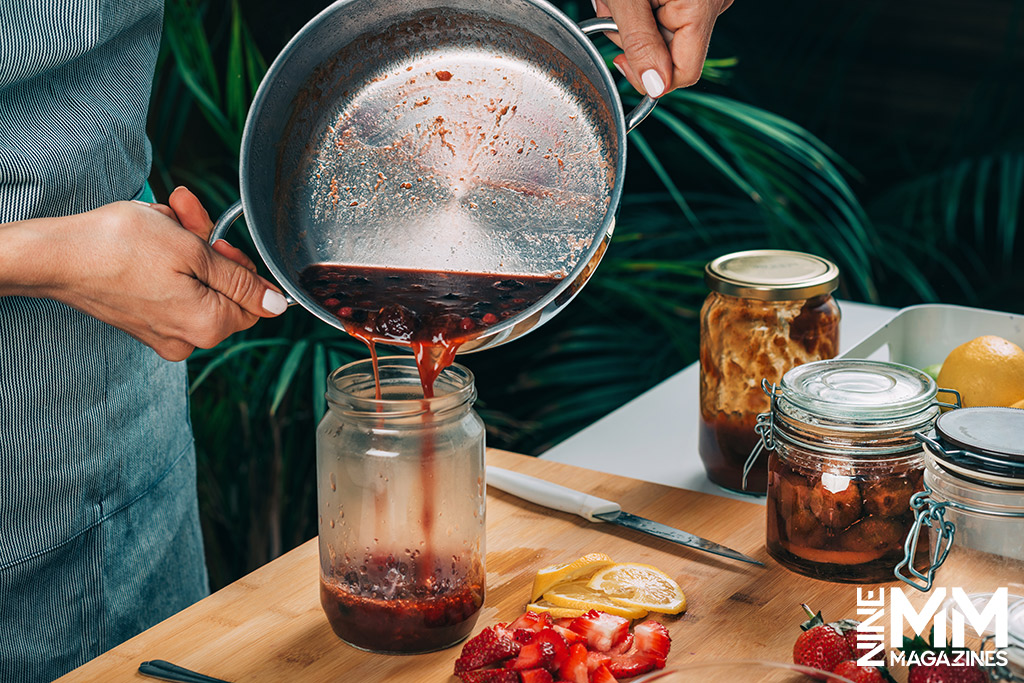 I was intrigued by the bicycle generator and the EMP protection cloth. Both could prove useful. I was glad to see an entire section devoted to power generation, which is often overlooked in similar books.
Also, there is extensive information on storing food in the long-term without refrigeration. Again, this is a skill that is often brushed over in other books on the topic, so it's refreshing to see food storage receive ample attention.
Most of the projects in this book are, in my opinion, clever and useful. I appreciated the clear pictures and witnessing the stellar creativity. Reading this book, it feels like knowledgeable authors are genuinely trying to give their best advice. I appreciate that. Sadly, there are a number of books in the survival genre that feel like cash-grabs.
Is NO GRID Survival Projects For Beginners? 
This book is for beginners and masters. Each project has a difficulty indicator at the top of the page: easy, medium, or hard. None of the projects seemed too crazy, though a few would probably be difficult for a novice (building generators and homemade water heaters).
Regardless of your skill level, you'll get something from this book.
Are The Photos & Instructions Clear? 
I found the photos clear (full color) and the instructions sufficiently detailed. Some projects will probably require some fiddling to get right, but overall, I was happy. Books like Bushcraft 101 had much fewer photos (which was frustrating).
NO GRID Survival Projects: Worth It?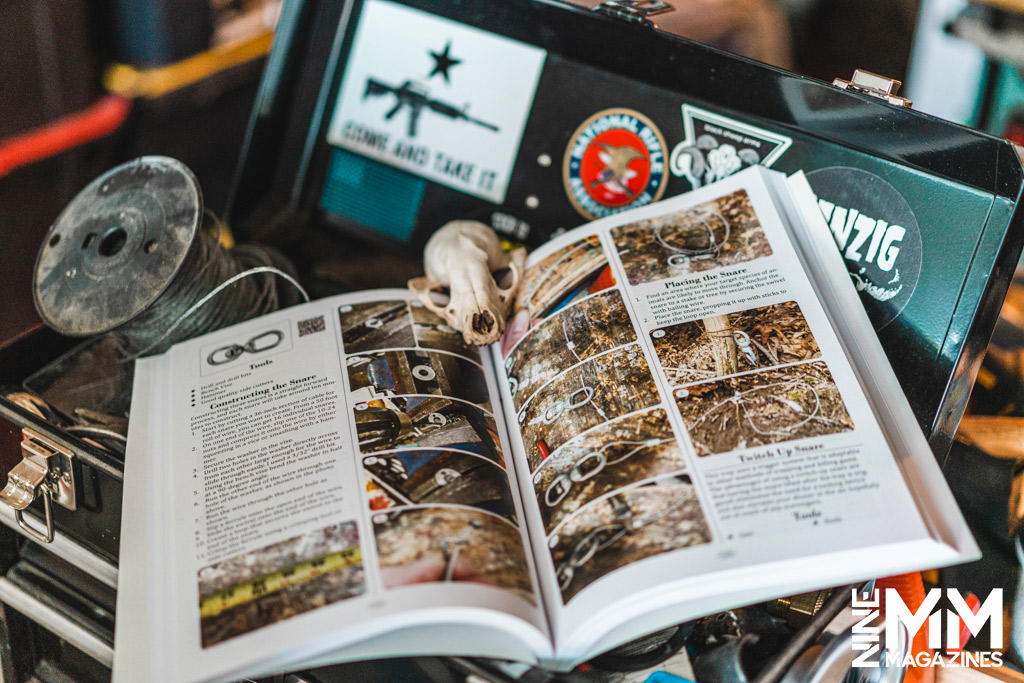 For someone looking for simple, doable, and budget-friendly preparedness projects, this book, NO GRID Survival Projects, will deliver. We can't all build two-million-dollar underground bunkers. Still, we can optimize our homes to prepare for the next pandemic, hurricane, tornado, flood, riot, EMP, asteroid, or alien invasion.
My overall rating of the NO GRID Survival Projects Book: 5/5

Guest writer Gideon Zielinski is a nationally registered paramedic.